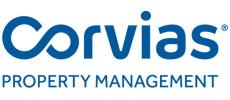 Quality, Comfort, Convenience
Life is full of sacrifices; a quality home should not be one of them. With 20+ years experience managing military communities; Corvias Property Management provides first-class on-base housing to service members and their families.
A Place to Call Home
Corvias Property Management is dedicated to providing homes and communities that offer families positive living environments, and lasting memories that meet the needs of the modern military family.

We are committed to maintaining the highest standard of living by offering safe, quality military housing combined with amenities commonly found in upscale residential communities, all while saving you money.

Amenities include 24x7 maintenance, playgrounds, walking paths, bark parks, lawn care, curbside trash pickup and resort-style pools. Living on-base is the ultimate gated community, offering peace of mind and freeing you to unwind, relax and build memories.

Our community centers serve as the hub for each neighborhood. Many feature fitness rooms, computer labs and meeting rooms—all available free to residents. Our residents find living on base to be a more affordable option since we do not require a security deposit or credit check. Also, there are no hookup fees for utilities and most utilities are included!

Corvias managed communities include both family housing and, at some locations, premiere on-post apartment style communities for active duty service members (single and unaccompanied). We have options to suit all military statuses and pay grades. With multiple floorplans to choose from our friendly Corvias leasing teams are always available to help service members find the right home.

Each of our neighborhoods thrive on a sense of family and community, and we would love to welcome you to be a part of it! Our Corvias Property Management team can't wait to serve you and your loved ones.